Mission Statement
Our mission is simple: to help our clients succeed by providing quality, responsive services while maintaining the highest level of professionalism. We take pride in the personal relationships we build – that's part of the D'Arcangelo difference.
The professionals at D'Arcangelo & Co., LLP have core values that we believe set us apart from other firms:
We do not compromise our Integrity
We maintain Professionalism at all times
We have Dedication to our clients
We maintain Accountability for all of our actions
Teamwork is the key to our success
About Our Firm
D'Arcangelo & Co., LLP, a regional public accounting firm, was organized in New York, in 1950. We have four offices located in Utica, Rome, Oneida and Syracuse, New York. Our Firm is comprised of approximately 70 partners and professional staff.
Our Firm is organized as a Limited Liability Partnership (LLP), engaged in the general practice of public accounting. The practice includes, but is not limited to, accounting and auditing services, tax services, and management advisory services.  While offering a range of general services, certain partners, principals and staff have also developed unique specialties in response to today's increasing needs. The Firm can also assist U.S. based businesses with their international growth and market expansion plans.  We are the exclusive representative for the State of New York of GMN International.  GMNI is a long-established association of legally independent professional firms that provide accounting and audit, tax compliance and consulting, and management consulting services to businesses across the globe.
The Firm's partners are a key component of every engagement.  In addition to staff supervision, our partners are active in all phases of an engagement.  We believe this level of involvement is essential for providing the highest level of service available.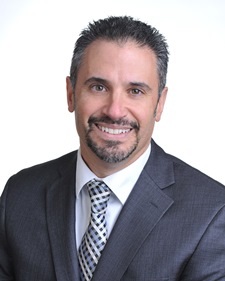 Philosophy
At D'Arcangelo & Co., LLP, our success is measured in terms of our clients' complete satisfaction. Meeting your specific needs is our first priority. Our staff is large enough to address your needs, yet small enough to maintain personalized services. Our clients receive individual attention backed by a wealth of experience and resources.
Professional Activities & Training
Our Firm's partners and staff devote substantial time to improving themselves and servicing the profession. All professional staff is required to complete a minimum of 40 hours of professional training annually. Partners, managers, and in-charge accountants generally concentrate their training in their area of specialization, typically obtained from outside specialists.
Our Firm is active in the New York State Society of Certified Public Accountants (NYSSCPA), the American Institute of Certified Public Accountants (AICPA), as well as other professional and civic organizations, with many partners serving as officers, board members, and committee members. Read our team biographies to learn more about how our partners are involved in these organizations.
Quality Assurance
Our Firm is a member of the American Institute of Certified Public Accountants (AICPA). As a member, we must undergo a rigorous Peer Review during which another CPA firm reviews and issues an opinion as to whether our system of Quality Control for the accounting and auditing practice is suitably designed and complies with all applicable professional standards. Click here to read our most recent Peer Review Report.
Our quality control procedures require that certain reports undergo an engagement quality control review prior to issuance. All reports issued by offices comply with current accounting and other statutory requirements.
We are a member of the AICPA's Center for Audit Quality, Government Audit Quality Center, and Employee Benefit Plan Audit Quality Center.

Learn more about what D'Arcangelo & Co., LLP is doing
In Our Communities